Kintronic Labs will be exhibiting for the first time at the SCBA Convention in Columbia, SC, on Thursday, January 26, 2017. We'll be showcasing our new FM combiner products, as shown in the photo below: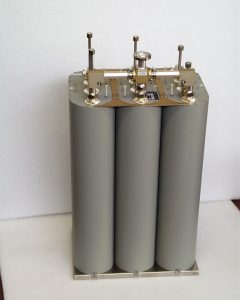 We will also be highlighting our Isocoil and Isocoupler products that facilitate the co-location of one or more FM translator antennas on a base-insulated AM tower. In addition, we'll also have on display samples of our standard RF Inductor and Contactor products.
Please stop by our booth, #12, anytime between 8 AM and 4 PM, to discuss how we can serve you broadcast antenna system needs for 2017.
Check out our website, www.kintronic.com, for our latest product news and detailed information on the products and services that we offer. We look forward to being of service to you.