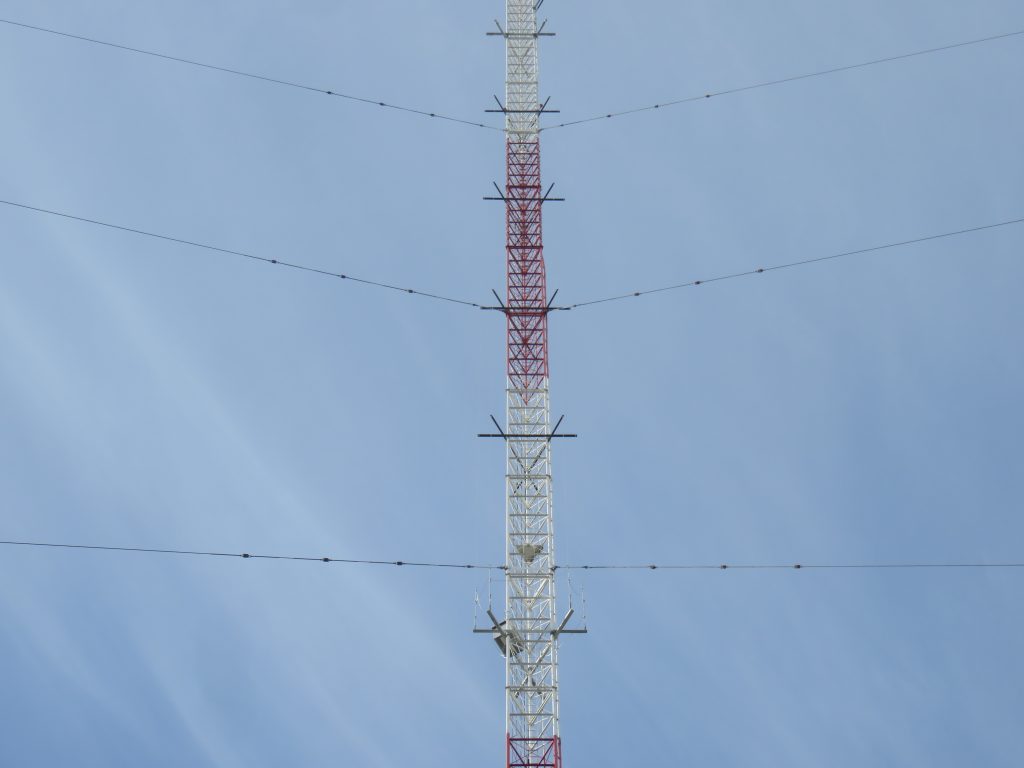 Last year, we had the privilege of working with Walnut Media USA in Omaha, Nebraska to design and manufacture the antenna tuning units and filters to diplex station KIBM 1490kHz on station KCRO 660kHz, both 1 kW. All of the equipment was mounted in unpainted aluminum enclosures with support stands. The equipment included shunt filters to filter out a nearby station operating on 590kHz, the Antenna Tuning Units for both 660kHz and 1490kHz and their respective filters.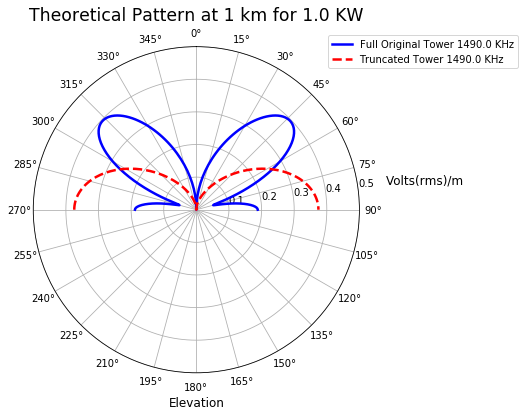 The KCRO tower is a 495' tall guyed tower with a 40" face width which narrows some towards the top.  The 495' tower has an electrical height of 120° at 660kHz and an electrical height of 270° at 1490kHz.  At 270° degrees the 1490kHz signal was primarily pointing skyward so that field strength measurements did not meet the FCC minimum efficiency rules.  In order to correct this, Kintronic Labs engineers modeled the tower in NEC and placed a 6 wire skirt from 230' to 400' on the tower.  A multiple bay FM antenna started just above the 400' level, so this limited the skirt length.  At the base of the skirt we connected a filter to reject 660kHz and a detune reactance at 1490kHz.  This design effectively detuned the upper portion of the tower on 1490 kHz without influencing the 660kHz station,  correcting the skywave problems for 1490 and greatly improving their coverage.  Field strength readings verified that the system works and is now meeting FCC specifications.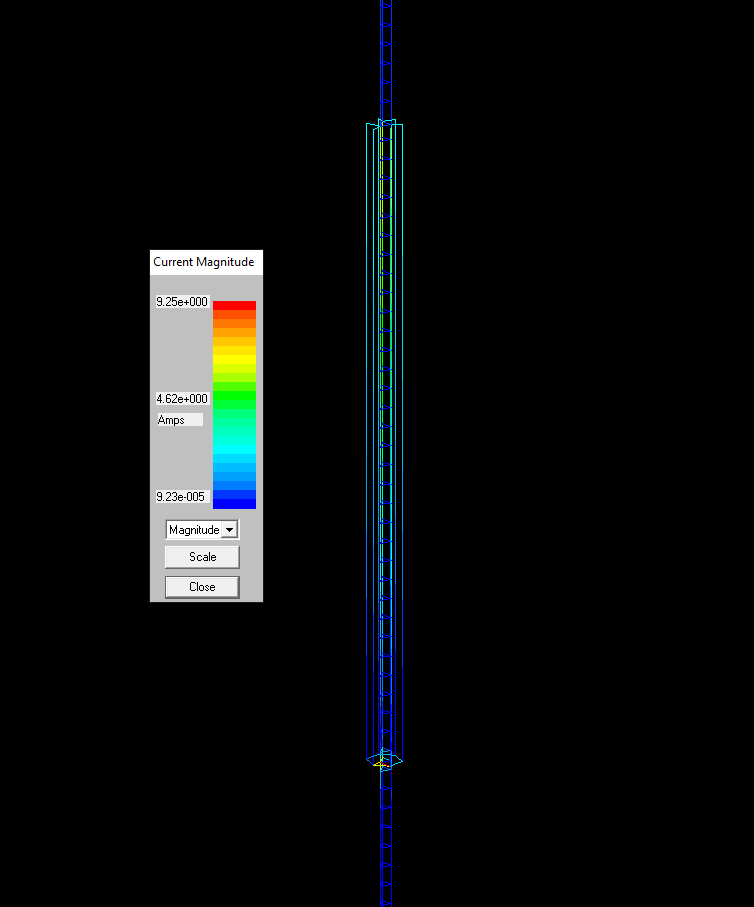 We received the following testimonial from Patrick Combs after the completion of this project:
We recently moved one of our AM radio stations to a shared tower and our company enlisted Kintronics to design, manufacture and install a duplexing unit to accommodate the move.   The process was smooth, professional and the end product was spectacular with its function and state of the art design!  As part of the process, we were experiencing some reduction in the reach of one of our signals and Kintronics helped design and manufacture a skirting system that improved the signal beyond our expectations.   Josh and his team are wonderful to work with!  The communication and collaboration was top notch.   We will certainly be using their services in the future and highly recommend them.
-Patrick Combs, President & CEO
Walnut Media