The combined talents of the Kintronic engineering staff provides you with over 150 years of Engineering expertise. Our customers benefit from our pioneering solutions to the future needs of the broadcast industry.
Joshua King, CEO & President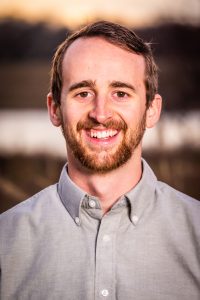 Joshua King is the grandson of Kintronic founder Louis Arthur King, and beginning in January 2022, he assumed the role of President of the company. He earned his BSEE at Clemson University in 2015. After graduating he worked for a systems integrator, Affinity Energy, in Charlotte, NC.  His work consisted mostly of utility scale solar monitoring and controls design, installation, programming, and testing. After working for 2.5 years in Charlotte, Joshua joined the engineering staff at Kintronic Labs as a project engineer in January 2018. Since joining Kintronic, Josh has been involved in many aspects of operations, from Human Resources to field installation and commissioning. In January 2021, Joshua passed the Professional Engineering Electrical and Computer: Power exam and obtained his Professional Engineering License. Joshua is excited to be involved in RF engineering and looks forward to building on Kintronic Lab's foundation of excellence in medium wave antenna systems and expanding the company's expertise in the VLF, LF, HF and ISM bands, while continuing to maintain a reputation of high quality work and great customer service.
Gwen King, CFO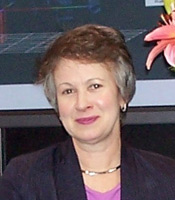 Gwen, daughter of founder Louis King, currently serves as the CFO and board member. She has 35 years of experience in all areas of operations which include, sales, drafting, shipping/receiving, and accounting. This experience prepared her for her current role affecting all aspects of the company. She holds a Bachelor of Science Degree from the University of Tennessee and continuing studies at King College. Keeping in line with the Kintronic legacy of community service, Gwen is a founding board member of the Healing Hands Health Center and served on the board for its first four years. She is presently serving on The Bristol Historical Association Board and the E. W. King House Museum Committee.
Tom King, Consultant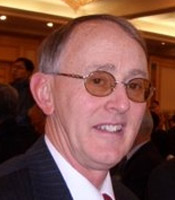 Tom King is the son of founder Louis King, and as of January 2022, he stepped down from his role as President & CEO into a consulting and advisory role with Kintronic. He holds both BS and MS degrees in Electrical Engineering from the University of Tennessee and completed the course work toward a Ph.D in Electrical Engineering at the University of Arizona. His service to Kintronic Labs is enriched with over three years of experience in the development of weapon system sensors with the U.S. Naval Weapons Center and five years as a project engineer for Navy and Marine Corps aircraft electro-optical defensive systems with the General Research Corporation Special Warfare Laboratory. Mr. King has authored numerous papers on the subject of AM/MW Broadcast Antenna Systems. In 2015, Mr. King received the prestigious NAB Radio Engineering Achievement Award. He also co-authored the chapter entitled "Antenna Coupling and Phasing Systems" published in the recently released 11th Edition of the NAB Engineering Handbook. Mr. King is a member of the NRSC DAB Subcommittee, a member of the IEEE Broadcast Technology Society and an Associate Member of the Association of Federal Communications Consulting Engineers. In order to continue the Kintronic legacy of serving our local community, Tom serves as a member and 'Paul Harris Fellow' in the Rotary Club of Bristol, TN/VA and serves on the Advisory Council of several non-profit organizations.
Bobby L. Cox, Senior Staff Engineer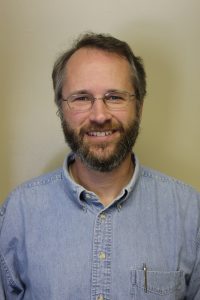 Bobby L. Cox, PhDEE is a Senior Staff Engineer with Kintronic Laboratories where he has been employed since 1994.  He holds a BSEE 1989, MEE 1991, and PhDEE 1994 from Mississippi State University.  His Graduate studies specialized in: Classical electromagnetics;    Computational electromagnetics; Signal processing; and Communications.   Dr. Cox's  doctoral dissertation involved NEC modeling of an electrically large antenna structure and design of an exponentially tapered transmission line antenna.  He has been a Member of IEEE since 1985.  Bobby joined Kintronic Laboratories in 1994, where he is responsible for the design engineering, project management, production details, and testing of hundreds of medium wave (AM) antenna systems, both domestic and international.  His work includes: Low, medium and high power directional arrays; Multiplexed stations;  LF and VLF matching networks; custom high power RF components; co-location of broadcast facilities; and Military mobile broadcast antenna systems.   He specializes in numerical modeling of unusual antenna configurations. He has authored several papers on AM digital broadcast antenna systems and most recently co-authored the chapter entitled "Antenna Coupling and Phasing Systems" in the 11th edition NAB Engineering Handbook released in 2018.
Jim Moser, Senior Staff Engineer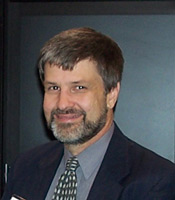 Jim Moser completed a BSEE and MSEE from the University of Michigan with focus of graduate studies in electromagnetics, microwave devices, and network analysis. He was a member of the technical staff at MIT's Lincoln Labs for twelve years. He also completed Continuing study and course work in C/C++ programming and computational scientific modeling. Past projects focused on applied electromagnetics, microwave and telemetry antenna design, RF and microwave measurements, and data modeling and programming. Since joining Kintronic Labs in 1995, Jim has been instrumental in the development, completion, management, and maintenance of custom in house software for the design and analysis of medium wave antenna systems. He has also been responsible for the design, project management, production details, and testing of hundreds of medium wave (AM) antenna systems, both domestic and international. Included are diplexed directional systems, a 1 MW directional skirted array, RF equipment and its installation for turnkey projects, and a variety of other systems with unique requirements.
Rob Elder, Field Engineer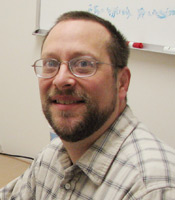 Rob Elder graduated in 1981 from Rochester Institute of Technology (RIT) with a Bachelor of Science degree in Physics and a Bachelor of Science in Electrical Engineering.  He also completed coursework toward an MSEE degree at RIT. Rob has served as a Field Engineer for Kintronic Labs since October 2003. He has over 25 years of industrial experience in: Standards; Process development; Regulatory compliance; Product safety; Quality engineering; Electrostatics; and Electromagnetic compatibility (EMC). Rob has assisted with many installations and field tuning of Kintronic RF equipment, as well as providing technical and engineering support to customers.