Our Facilities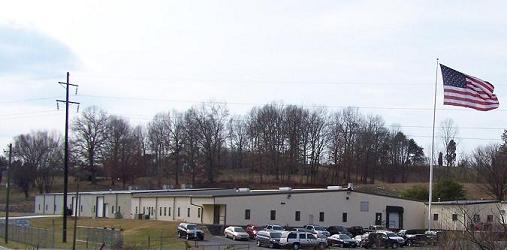 Kintronic Laboratories is a closely held corporation, incorporated under the laws of the State of Tennessee with offices and manufacturing facilities located at 144 Pleasant Grove Road in Bluff City, Tennessee. Our mailing address is P.O.Box 845, Bristol, TN 37621-0845. Our facilities and resources include:
A professional engineering staff providing over 200 years of combined experience in the design of complex AM/Medium Wave broadcast antenna systems.
A complete manufacturing capability including: manually operated and CNC machine shop, sheet metal fabrication, welding facilities, and paint booth.
Medium Wave/Short Wave antenna test range for engineering evaluation and field testing of antenna concepts.
Engineering workstations permitting numerical modeling of a variety of antenna designs consistent with customer requirements.
Indoor test range for evaluation of microwave antenna designs.
From the office staff to the engineering staff, to the manufacturing personnel, we at Kintronic Labs are dedicated to total quality products and service. Kintronic Labs also maintains a large inventory of RF components ready for immediate delivery.
At Kintronic, the customer comes first
Learn about our new Antenna Measurement Facility